CRA El Jalón
Arcos de Jalón (Soria)-SPAIN

We are here:
Look for Castilla y León in the map of Spain…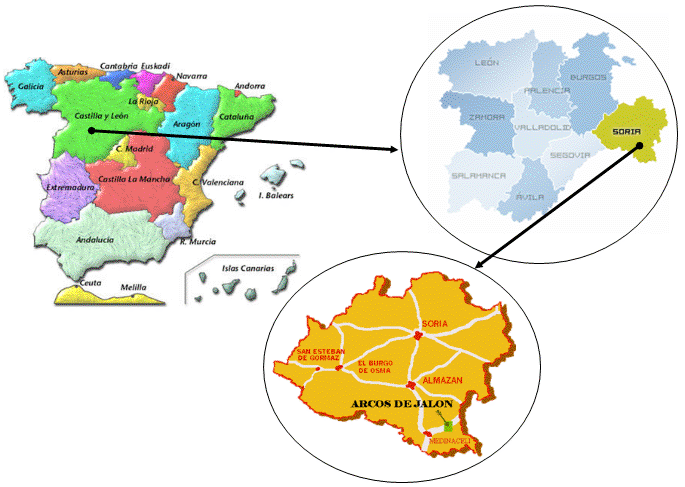 Monteagudo de las Vicarías is a municipality located in the province of Soria, Castile and León, Spain. According to the 2004 census, the municipality has a population of 268 inhabitants. Monteagudo´s got a beautiful castle.

In spanish "C.R.A." means:
Associated Schools Centres for Small Towns.
Our C.R.A. "EL JALÓN" gives educative service to three towns: Arcos de Jalón (the biggest) Medinaceli and Monteagudo de las Vicarías(the smallest).

Educative levels: Infant Education and Primary Education (from 3 to 12 years old).

Total units: 14

160 pupils.

24 teachers (Some of them use their own cars to move from one village to another):

2 Physical Education Teachers.

2 Religion Teachers.

2 Music Teacher.

2 Teachers of Education for Children with Special needs
School in Arcos

Schools

in Medinaceli
Schools

in Monteagudo